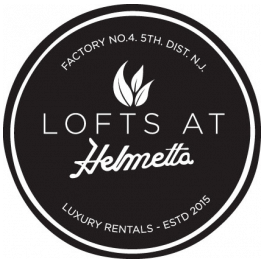 Your Review
Submit a Review

Resident Reviews
|Recommended: YesHappy to be Home — My boyfriend and I moved in a month ago and so far everything has been up to our standards The only complaint we have is our laundry room door took a little to get here, but that was due to shipping issues with Covid so I appreciate that maintenance got it in as soon as they could once it arrived Neighbors are friendly and amenities are great and the leasing office hosts wonderful events for the tenants
|Recommended: YesWell-maintained and great place to live — Other than the recent bat encountering in my apartment it has been a relatively good experience since I moved in on March 19, 2021. Place is very quiet, hardly see anybody in the hallways and or in the stairwell or elevator. Only issue I have is when going to sleep at night in my bedroom the neighbor next door I can hear them chit-chatting and also hear the sound of their TV. Another thing I have an issue with is all the liter on the grounds of the Lofts at Helmetta which I attribute to the sloppiness of residents and also to the garbage disposal service. The guys driving the trucks need to get their butts out of the truck and pick-up garbage in and around the containers which falls out when lifting the container into the truck to dump. Then what happens is the wind blows boxes, and all kinds of garbage, etc. all over the property. It's an eye soar to look at at times. The garbage in and around the train tracks and caught in the plantings or brush is always such a mess with liter. Other than the above I believe the place is well-maintained by the property manager, agents and Keith Peter, those guys are really awesome Always very prompt and cordial in responding to any maintenance issue requests when submitted. Lastly, the heating and A C is very loud when turned on..
|Recommended: YesGreat 👍 — Perfect for a nice, quiet, peaceful suburban lifestyle
|Recommended: YesAbsolutely beautiful, quiet and friendly — I love it here It feels like home and maintenance is very efficient. Literally have no complaints It really helps when everyone is so nice and friendly too
|Recommended: YesLive in a great community — We have just renewed our lease for the fourth time - We cannot imagine living anywhere else. The staff is amazing.
|Recommended: YesVery nice. — It's like staying at a nice hotel.
|Recommended: YesNot enough ceiling lighting. Very poor — Like living in a nice hotel
|Recommended: YesSuch a relaxing place to stay — Its an amazing place to live Very friendly staff and other residents. Even though we are by the train, its not loud. At night they don't blow the horn. I was very surprised how quite it was Only downfall is you can hear the person above you
|Recommended: YesOur first home has become our favorite place to be — We love it here, we are so happy with the selection of our apartment. The staff is great and responsive. We couldn't be happier
|Recommended: YesGreat experience — Its been a great experience
|Recommended: YesAll Encompassing - Modern With Great Amenities — I enjoy the bar gameroom, gym, picnic firepit pool area, and the modern architectural design of a renovated Mill it's a very unique property.......I'm not aware of anything similar in my choice of geographical location.
|Recommended: YesAbsolutely LOVE my new home — The building and apartment definetly gives this industiral rustic feel which I completely love Walking downstairs in the main area or even in the hallways feels like you're in a hotel, and it's amazing to know that it's not and I actually live here. Everyone is super nice and friendly which is also a plus
|Recommended: YesBeautiful place to live is Loft at Helmetta — I moved in on my birthday June 3rd of this year and this was the best birthday present. Very quiet and clean. People here are very friendly. Everyone greets one another. The office staff, manager, maintenance staff are all friendly served with top professional service.
|Recommended: YesGreat place to live. — I am happy with everything here. Staff is excellent. Buildings are great no problems with anything.