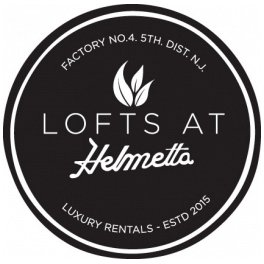 Your Review
Submit a Review

Resident Reviews
|Recommended: YesBest in Class — Living here has been the greatest experience I have had living anywhere. Clean , quiet, and friendly which always makes coming home the best part of my day.
|Recommended: YesLovely space, quiet and overall great people to live next to. — Great environment, friendly people and overall very happy with living space.
|Recommended: YesLove it — everyone is very friendly,
|Recommended: YesHandicapped Friendly — It is a nice place overall. I wish it were truly handicapped friendly. There are no where near the amount of parking spaces and none of the main doors are automatic or handicapped accessible.
|Recommended: YesVery clean and updated — great place horrible dryers
|Recommended: YesA nice place to live — I have already recommended, and will continue to do so. Very happy here.
|Recommended: YesNew tenant -- everything is great so far — Everything is great. Everything is new, quiet and peaceful.
|Recommended: YesAwesome — Everyone is very friendly, the apartments are well constructed, and the grounds are very clean. Couldn't ask for a better complex.
|Recommended: YesOur Experience — Thus far everyone has been truly helpful and have made it super simple to move in and get set up. it a very comfortable environment.
|Recommended: YesGreat place to live — Worth the price.
|Recommended: YesBeautiful space, amazing management — I feel so proud to call this my home. Everything is perfect from the design of the apartments, communication with management maintenance, and all the amenities the Lofts have to offer. I've had 1 maintenance issue, which was fixed within 24 hours. There is not a week that goes by without me saying to my partner I love our apartment so much . Highly recommend to everyone
|Recommended: YesTruly enjoy living here — It is a cool vibe and the other residents are really nice and friendly. Would love to have a sharing table for items that other residents would like, rather than throwing stuff away.
|Recommended: YesAwesome — keep up the gorgeous professional service
|Recommended: YesSo much bang for your buck LOVE IT HERE — I moved in on Feb. 1st, 2019 and cannot say enough positive, wonderful things about my experience here thus far. The building lobby, hallways, common areas etc. and grounds are kept impeccably. The leasing staff, property manager and live in maintenance staff have all been so friendly, helpful, kind and welcoming. They have all gone above and beyond to answer my questions and have been extremely patient with me as sometimes I can be unintentionally difficult. The residents of the building have all been extremely welcoming as well. Daily, I am met with smiling faces and friendly hellos in passing by. Elevator rides are always filled with friendly small talk. The hallways are quiet, I have often wondered If I am the only one that lives on my floor lol As far as noise, this is an apartment, yes sometimes you can hear noise from surrounding units and your neighbors. It has never once been anything even remotely close to complaint worthy. I was concerned as many residents have dogs, I myself have an elderly senior dog who no longer enjoys the advancements of wagging tails from playful pups... everyone is so respectful with their dogs and of my dog. I have told all of the staff here that I never want to leave. I could easily make this my forever home.