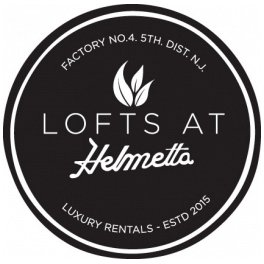 Your Review
Submit a Review

Resident Reviews
|Recommended: YesThe Lofts are absolutely beautiful — I am nothing but happy here. Its so cool that this used to be the old snuff mill and it has been turned into such a beautiful building with some of the old building visible.
|Recommended: YesComfortable, friendly, accommodating, fully equipped. — My wife and I have been living here now for about 6 months, and we love everything about it. The area isn't too busy, so there isn't a lot of traffic or congestion in our apartment complex. This also keeps the volume of the area down, so it's enjoyably quiet. The lofts has everything that we need, such as a gym, pool, lounge, game room, and beautiful park behind it.
|Recommended: YesBeautiful — Get a dog or you will feel left out
|Recommended: YesGreat Place To Live — Friendly neighbors and office. Everyone is helpful and it makes a great community.
|Recommended: YesThese apartments are great — Everyone is friendly, the amenities are always clean and functioning, and the staff is helpful, friendly and efficient. I could not be happier with our decision to live here.
|Recommended: YesWell Serviced, Reasonably Priced — A great place to live, great amenities, however the sheer number of tenants stretches those benefits. That doesn't diminish the use or enjoyment, just that some people forget this is communal living. Very pet friendly, quiet, even with the train
|Recommended: YesBeautiful, safe, many amenities — Great overall. Centrally located, spacious layout, quiet, close to Helmetta's recreational area, many amenities within the development. Rent is quite high, but you will not find an overall better place to live for your money than the Lofts.
|Recommended: YesThese are beautiful, safe, quiet, and modern apartments — This is a great apartment complex to live at. The staff is very helpful and any maintenance issues are handled very quickly. Compared to all the other apartments that I have lived at, the Lofts at Helmetta is the best.
|Recommended: YesGreat place to live — My boyfriend and I love living at the Lofts. The people are very friendly and welcoming.
|Recommended: YesHappy Overall — Lofts at Helmetta is a great place overall The office staff and maintenance staff are very responsive and helpful. The apartments are constructed well in general, two small issues with my apartment. The heating cooling system is on the noisy side, and there is a ticking type of noise in one of my bedrooms which is not able to be fixed. Also windows need to be installed fitted better they can be drafty . Also trash scenario could be better. Often the trash chutes are clogged, and you must dispose of the trash directly outside. Lastly people do not always pickup after dogs, which is not managements fault, but could be picked up periodically to clean the grounds. Sounds like a lot of issues, but the apartments really are a great place to live, good value, and I would highly recommend
|Recommended: YesSafe, new, cozy — Very nice apartment. Maintenance done in timely fashion. Parking lot is big. Key fob entry makes me feel very safe. Close to park. Can't hear neighbors in hallway barely at all. Brand new appliances make it feel upgraded.
|Recommended: YesIts a beautiful building which I enjoy living at — Well maintained Friendly people Pet friendly Beautiful apartments Beautiful clubhouse Really nice workout facility LOVE LOVE LOVE LIVING HERE
|Recommended: YesPeaceful — I like that the neighbors are friendly and that it's not very noisy. I like being at peace when coming home from a long day at work and I get that here. The amenities are beautiful and gives you a place to hang out and meet new people.
|Recommended: YesClean, Quiet, Modern, Elegant — yes
The views and opinions expressed herein are solely those of the original authors and other contributors. These views do not reflect the views of "Lofts at Helmetta", its owners, managers, agents, employees or content providers. No representation or warranty, express or implied, is made or given by "Lofts at Helmetta", its owners, managers, agents, employees or content providers regarding safety, accuracy, completeness or suitability of the information or material expressed herein for any particular purpose