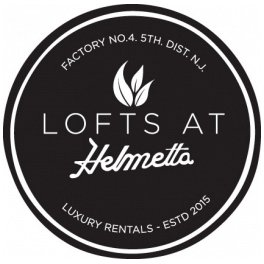 Your Review
Submit a Review

Resident Reviews
|Recommended: YesLOVE THE LOFTS — I love my apartment more than owning my home. Great complex.
|Recommended: YesLovely atmosphere — I love everything about this apartment complex. Everyone is so friendly and helpful Matinance issues are always taken care of as soon as possible. The only thing I would change if I could would be The pool hours in the summer and the gym hours to accommodate people that work different shifts.
|Recommended: YesLove the property and love living here — It's amazing. Our neighbors are all friendly and the amenities are really nice. Have never had a problem getting anything fixed and the leasing agency was really easy to deal with and helpful.
|Recommended: YesWonderful place to live — I don't think there is a better apartment complex in the area. My husband and I searched for a while for something affordable, but not sad and outdated. The Lofts exceeded our expectations. The apartment amenities are new and modern. Even the common area looks like a stylish hotel, not to mention the gym is way better than any community gym I've ever seen even if it is a little limited. One of the biggest things I was worried about when moving is was the responsiveness of maintenance but the guys that work here respond and fix things super quickly. There is a train that passes by but you honestly can barely hear it. Although we don't live on the train side so I can't speak for people who live on that side of the building. Overall, I highly recommend it
|Recommended: YesClean, pet friendly, great community — Very nice, clean pet friendly.
|Recommended: YesComplaints, What For — I enjoy the neighborhood and the management team is extremely accommodating.
|Recommended: YesThe Lofts are absolutely beautiful — I am nothing but happy here. Its so cool that this used to be the old snuff mill and it has been turned into such a beautiful building with some of the old building visible.
|Recommended: YesComfortable, friendly, accommodating, fully equipped. — My wife and I have been living here now for about 6 months, and we love everything about it. The area isn't too busy, so there isn't a lot of traffic or congestion in our apartment complex. This also keeps the volume of the area down, so it's enjoyably quiet. The lofts has everything that we need, such as a gym, pool, lounge, game room, and beautiful park behind it.
|Recommended: YesBeautiful — Get a dog or you will feel left out
|Recommended: YesGreat Place To Live — Friendly neighbors and office. Everyone is helpful and it makes a great community.
|Recommended: YesThese apartments are great — Everyone is friendly, the amenities are always clean and functioning, and the staff is helpful, friendly and efficient. I could not be happier with our decision to live here.
|Recommended: YesWell Serviced, Reasonably Priced — A great place to live, great amenities, however the sheer number of tenants stretches those benefits. That doesn't diminish the use or enjoyment, just that some people forget this is communal living. Very pet friendly, quiet, even with the train
|Recommended: YesBeautiful, safe, many amenities — Great overall. Centrally located, spacious layout, quiet, close to Helmetta's recreational area, many amenities within the development. Rent is quite high, but you will not find an overall better place to live for your money than the Lofts.
|Recommended: YesThese are beautiful, safe, quiet, and modern apartments — This is a great apartment complex to live at. The staff is very helpful and any maintenance issues are handled very quickly. Compared to all the other apartments that I have lived at, the Lofts at Helmetta is the best.