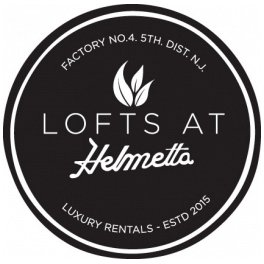 Your Review
Submit a Review

Resident Reviews
|Recommended: YesClean, welcoming, safe — This is a very safe location with a nice mix of families and young adults. The facility is always clean and the amenities make everything easy and fuss free. Everything is here for you.
|Recommended: YesLove living at the Lofts--everything you want in one place. — Tenants and staff are all really friendly. Love having all the dogs around and amazed at how well maintained the property is--both inside and out, particularly since there are so many pups I like that fact that it's a non-smoking building people have to step outside to smoke . Maintenance staff is SUPER--issues are tended to immediately. Pleasantly surprised at how quiet the apartment is - wouldn't have known I had neighbors if I didn't see them. -Although it's not part of the property, the lake across the street is a lovely area with walkways and benches. As a whole, Lofts at Helmetta is a breath of fresh air.
|Recommended: YesI never want to leave LOVE it here — I never thought that I could find such happiness in an apartment. I cannot say enough good things about my experience so far living at The Lofts. The leasing staff was nothing but accommodating during the painless application and move-in process. The property manager has truly been nothing but great to deal with. The maintenance staff that lives on site has also been so friendly and courteos. There is ample parking, even late at night, you can always find a spot. The hallways are so quiet that sometimes I wonder if anyone else lives here. The snow removal has been done quickly. The common areas such as the lobby are always kept clean. They even have carts in the lobby that you can borrow to bring your groceries etc. easily from your car up to your unit in one trip. There are many dogs here, big and small. All owners are respectful with their dogs and picking up pet waste etc. The complex even provides free pet waste bags in two locations outside so you can pick up after your pet. A
|Recommended: YesLOVE THE LOFTS — I love my apartment more than owning my home. Great complex.
|Recommended: YesLovely atmosphere — I love everything about this apartment complex. Everyone is so friendly and helpful Matinance issues are always taken care of as soon as possible. The only thing I would change if I could would be The pool hours in the summer and the gym hours to accommodate people that work different shifts.
|Recommended: YesLove the property and love living here — It's amazing. Our neighbors are all friendly and the amenities are really nice. Have never had a problem getting anything fixed and the leasing agency was really easy to deal with and helpful.
|Recommended: YesWonderful place to live — I don't think there is a better apartment complex in the area. My husband and I searched for a while for something affordable, but not sad and outdated. The Lofts exceeded our expectations. The apartment amenities are new and modern. Even the common area looks like a stylish hotel, not to mention the gym is way better than any community gym I've ever seen even if it is a little limited. One of the biggest things I was worried about when moving is was the responsiveness of maintenance but the guys that work here respond and fix things super quickly. There is a train that passes by but you honestly can barely hear it. Although we don't live on the train side so I can't speak for people who live on that side of the building. Overall, I highly recommend it
|Recommended: YesClean, pet friendly, great community — Very nice, clean pet friendly.
|Recommended: YesComplaints, What For — I enjoy the neighborhood and the management team is extremely accommodating.
|Recommended: YesThe Lofts are absolutely beautiful — I am nothing but happy here. Its so cool that this used to be the old snuff mill and it has been turned into such a beautiful building with some of the old building visible.
|Recommended: YesComfortable, friendly, accommodating, fully equipped. — My wife and I have been living here now for about 6 months, and we love everything about it. The area isn't too busy, so there isn't a lot of traffic or congestion in our apartment complex. This also keeps the volume of the area down, so it's enjoyably quiet. The lofts has everything that we need, such as a gym, pool, lounge, game room, and beautiful park behind it.
|Recommended: YesBeautiful — Get a dog or you will feel left out
|Recommended: YesGreat Place To Live — Friendly neighbors and office. Everyone is helpful and it makes a great community.
|Recommended: YesThese apartments are great — Everyone is friendly, the amenities are always clean and functioning, and the staff is helpful, friendly and efficient. I could not be happier with our decision to live here.