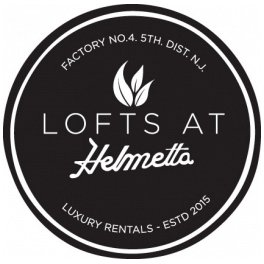 Your Review
Submit a Review

Resident Reviews
|Recommended: YesHappy Overall — Lofts at Helmetta is a great place overall The office staff and maintenance staff are very responsive and helpful. The apartments are constructed well in general, two small issues with my apartment. The heating cooling system is on the noisy side, and there is a ticking type of noise in one of my bedrooms which is not able to be fixed. Also windows need to be installed fitted better they can be drafty . Also trash scenario could be better. Often the trash chutes are clogged, and you must dispose of the trash directly outside. Lastly people do not always pickup after dogs, which is not managements fault, but could be picked up periodically to clean the grounds. Sounds like a lot of issues, but the apartments really are a great place to live, good value, and I would highly recommend
|Recommended: YesSafe, new, cozy — Very nice apartment. Maintenance done in timely fashion. Parking lot is big. Key fob entry makes me feel very safe. Close to park. Can't hear neighbors in hallway barely at all. Brand new appliances make it feel upgraded.
|Recommended: YesIts a beautiful building which I enjoy living at — Well maintained Friendly people Pet friendly Beautiful apartments Beautiful clubhouse Really nice workout facility LOVE LOVE LOVE LIVING HERE
|Recommended: YesPeaceful — I like that the neighbors are friendly and that it's not very noisy. I like being at peace when coming home from a long day at work and I get that here. The amenities are beautiful and gives you a place to hang out and meet new people.
|Recommended: YesClean, Quiet, Modern, Elegant — yes
|Recommended: YesA nice place to live — Typical apartment complex. Friendly people, and always something to do
|Recommended: YesBeautifully remodeled old building, townhouses well done and spacious. — It was an excellent move for me. I remained close to my old neighborhood and friends and made some new ones in the process. Downsizing was the right move for me at this juncture of my life and the Lofts and Michelle made the move simple. I highly recommend it
|Recommended: YesVery nice complex — The only downside I've experienced is loud dog barking. I like that the complex is pet friendly, but would love if the walls were a little more sound proof. Everything else has been great
|Recommended: Yes. — .
|Recommended: YesThe property is warm and inviting. The common areas are fun with trendy fixtures. — Living in the Lofts is a fun place to live. The age range is vast. The amenities are many, making socializing an easier experience. The residents are all super friendly. Not to mention how many puppy friends my dog has made.
|Recommended: YesHOME SWEET HOME — DREAM COME TRUE FOR TWO HARD WORKING PROFESSIONALS AFTER TRAVELING FOR WORK AND LONG HOURS IT'S A BREATH OF FRESH AIR COMING HOME AND BEING ABLE TO RELAX NEVER HAVE I ENCOUNTERED A PROPERTY MANAGER LIKE OURS SHE WORKS HARD TO KEEP OUR COMMUNITY BEAUTIFUL ,PLAN ACTIVITIES FOR ALL TO ENJOY ,AND MAKE LIFE AS STRESS FREE AS POSSIBLE
|Recommended: YesWhat's not to love — It is a very clean, modern and unique place to live. It has great amenities.
|Recommended: YesAwesome, well-satisfied — Great place to be relaxed after work
|Recommended: YesPerfect — best place to live